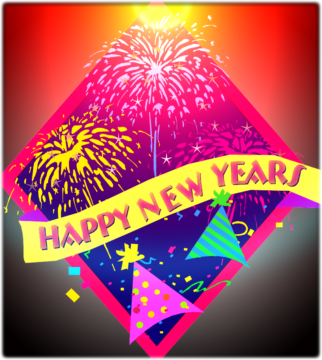 New York City isn't the only place with a "Rockin' New Year's Eve". Besides being known for its beautiful scenery and laid back lifestyle, Door County is also known for its party atmosphere.
Why not ring in the new year with a fun-filled, yet relaxing experience with a two nights stay at the Birchwood Lodge in Sister Bay? Check-in to any of our cozy suites on the afternoon of December 31st and begin your stay with a dip in our indoor, heated swimming pool, followed by a soothing rest in the sauna. Perhaps you'd prefer to just chill out with a relaxing bath in the double jacuzzi whirlpool tub, or, rest near the fireplace in your room before you head out for evening activities.
Later, get ready to party (casual, of course) with the crowd at the most popular local restaurant/bar, Husby's. You won't have to go far, it's just a short walk down the hill from our lodge and there will be a shuttle bus to bring you back to Birchwood later. We've partnered with Husby's to our offer guests a $30 gift card toward food and beverages. Husby's is known for it's mouthwatering hamburgers, but there is an extensive menu of other food and drinks to satisfy your tastes.
The party will really get going at 10:30 PM with live music by the Todd Carey Band from 10:30 PM to 2:30 AM.
You may want to sleep-in a little longer the next morning, but allow time to head over to Klaud's Kitchen (yes, you can walk there, too) to sample a wide array of homemade breakfast and lunch specialties. We'll even give you a $20.00 gift card to spend on some delights to eat there or take home.
This new restaurant has already become a crowd favorite in Sister Bay. Do something different this year with a New Year's celebration at Birchwood Lodge. You'll even get a special discount of $10.00 off the room rate. Make your New Year's getaway plans now. Reservations can be made on our website, or, give us a call at our toll free number, 866-854-7195 and our front desk staff will help you.